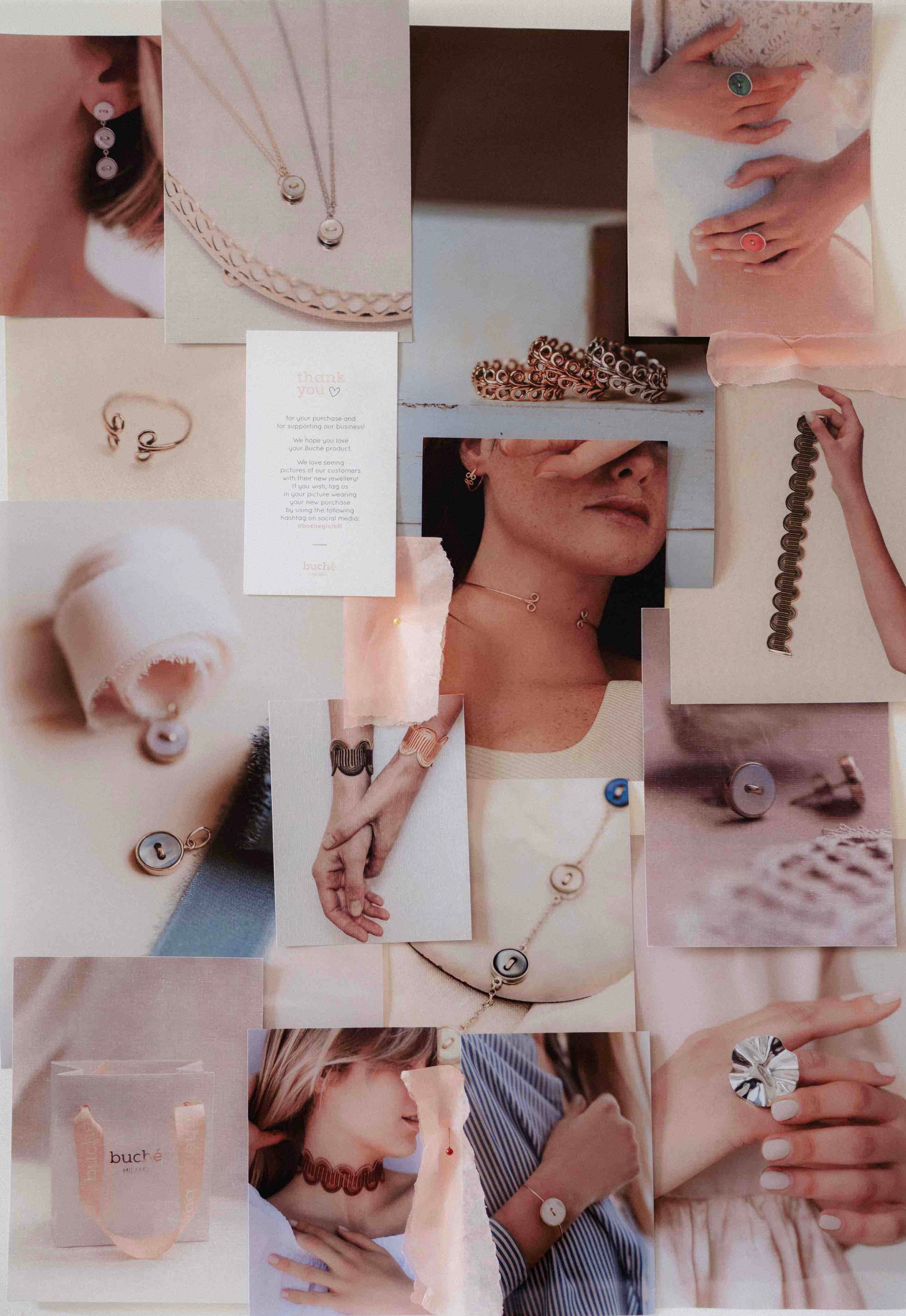 Timeless preciousness and femininity
"It is difficult to tell the story of Buché without going back to the beginning; Buché was born in 2018, but it all started much earlier. They have been years of adventures and choices, the choice to follow one's passion but above all that of believing in one's instinct and in one's convictions".
Inspired by the elements of tailoring and home décor, each of our precious jewels brings a touch of lightness and femininity to elegance.
Our timeless jewelery collections bring together distant materials by combining ribbons, decorative fabrics and mother-of-pearl with precious metals such as gold and silver.
Made in Italy and local production
Behind each of our jewels are Milanese creativity and design; we strongly believe in Made in Italy and in the know-how of local craftsmanship that has accompanied us since the beginning of our history.
The Italian experience and craftsmanship make it possible to create our precious jewels through a production in limited quantities and sometimes on order. In this way we limit waste as much as possible, focusing exclusively on quality.